The Springfield BBQ has been a popular fundraising meal for many years. It was originally organized by the Warren T. Parris class. People from North Carolina love barbecued pork, cooked slowly for hours in a smoker. In this area, a vinaigrette sauce is most popular. Along with hush puppies, baked beans, coleslaw and beverages, it makes a delicious and filling meal. Desserts were often sold separately in the lobby by the youth group as a fundraiser.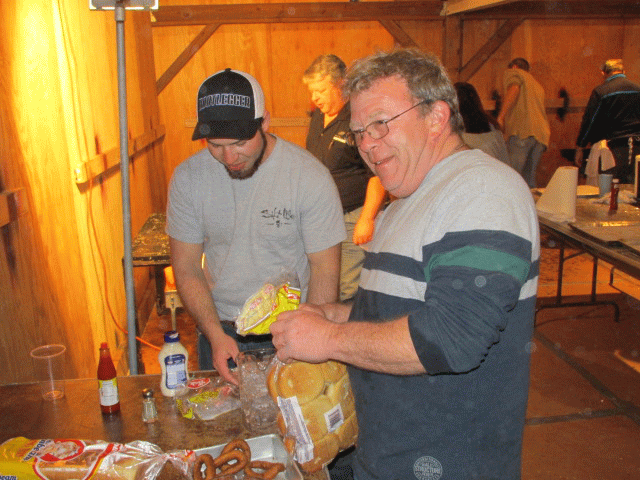 The BBQ resulted after Robert Culler and friends began cooking whole pork shoulders for Boy Scout Troop 8. The Just Friends class organized by Sharon Shelley wanted a fundraiser of their own, as many of them grew up assisting with the fish fry. They asked Robert if he would cook some extra BBQ to be used for a dinner at the church. After a few years, their numbers dwindled, but the dinners continued with the help of others. Fabulous homemade desserts were included in the price of this dinner.
At both the Fish Fry and the Barbecue, hundreds of neighbors and friends came to sit at the long tables and enjoy fellowship, visiting with family and endless second helpings. Often 300-400 meals would be served, either at the tables or as carry-out, with cars lined up at the kitchen door. At the end, the cooks and serving crew would sit down for a tired but satisfied meal of their own.
Please join us next Saturday, November 18th from 5:00 – 7:00. Tickets are $10 for adults, $5 for children aged 6-12, and free for children under 6.