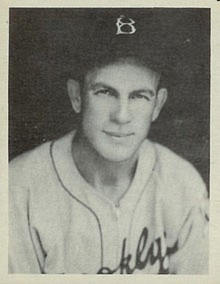 Ray Hayworth spent 15 years in the major leagues, most of them with the Detroit Tigers. He also played for the Brooklyn Dodgers, the New York Giants, and the St. Louis Browns. A catcher, Ray played in the 1934 and 1935 World Series, and set a league record for the most consecutive chances by a catcher without an error (439) which was unbroken until Yogi Berra. After he retired from playing, he worked for several teams, and threw out the opening ball at the last game played at Tiger stadium in 1999.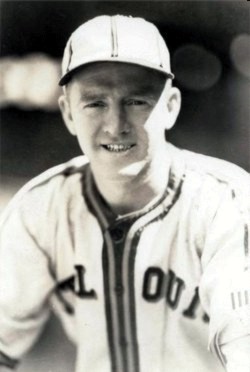 His younger brother Myron "Red" Hayworth played for eight years in the minor leagues and for two seasons in the majors for the St. Louis Browns. Also a catcher, he played in the World Series in 1944 and 1945. Following his retirement as a player, he coached and scouted for many years in the minor leagues.

Thomas Woodrow "Woody" Crowson played only one game for the Philadelphia Athletics, during the 1945 season. He was killed August 14, 1947 when the bus the team was on crashed in Greensboro. He started by playing for the Toronto ball club before being called to the majors. A right-handed pitcher, his one big league game was April 17, 1945. He is buried in Section 4, Row 1 of the Springfield cemetery.