Quakers were the first organized church to decide that slavery is against God's will, and that no one could be a member of the Society of Friends and own slaves.
One of the best-known early leaders was John Woolman, a Quaker minister from New Jersey, who traveled up and down the East coast convincing his fellow Quakers to set their slaves free. During part of his travels, his cousin and companion was William Hunt from North Carolina. His son, Nathan Hunt, was one of the founders of Springfield Friends.
During the early 1800's, many Quakers from North Carolina moved to the "free states" of Ohio and Indiana. Some who remained here helped with the Underground Railroad, a secret and illegal network of people who helped an estimated 100,000 runaway slaves to freedom.
Allen Jay, who later became one of the most famous and beloved members of Springfield, grew up in Ohio. As a boy, he worked on the Underground Railroad and later told the thrilling story in his Autobiography.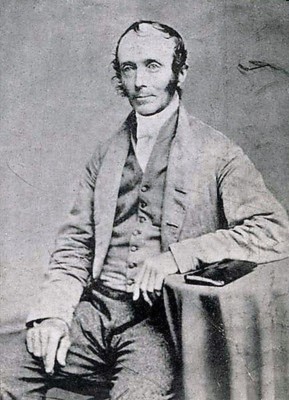 Across the road from Springfield is the house where Allen and Martha Jay lived (now home to FEMAP, Friends Emergency Material Assistance Program). An undocumented legend says that the attic in the Allen Jay house was a hiding place for the Underground Railroad.
Another member of Springfield, Yardley Warner, built a network of schools for former slaves, assisted by the Freedman's Bureau. He also purchased a tract of land in Greensboro and laid out house lots and garden plots for former slaves, a neighborhood which became known as Warnersville.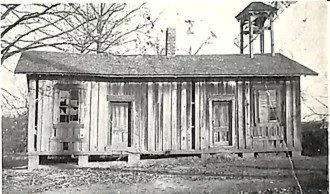 Solomon Blair (1827-1896) was a member of Springfield who started a small school for former slaves and their children here in High Point. The school was taken over and expanded by New York Yearly Meeting and became the William Penn School, a vocational high school for African-American students. The school eventually became part of the High Point public schools, and is now a magnet school for the arts.
When our new meetinghouse was built in 1927, Solomon and Abigail's children, John Jay Blair, Ada Blair, Emma Blair, Elva Blair, Martha Blair and David Hunt Blair, purchased the pews for the new worship room. Whenever you sit down for worship at Springfield, your seat has a direct connection to a family which worked to educate African-American students.
Clara Cox (1879-1940) served as pastor at Springfield for many years. She was deeply concerned for the poor, and from her own funds helped provide scholarships for many African-American students. She served as president of the Association of Southern Women for the Prevention of Lynching, and also helped the Efland School, a reform school for young black women.
In February of 1960, a group of twenty-four students from William Penn, with advice from leaders in the American Friends Service Committee, occupied the lunch counter at the High Point branch of Woolworth's. Many other William Penn students and graduates were active in the struggle to desegregate public facilities.