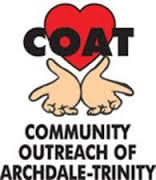 Community Outreach of Archdale-Trinity began with just a few member churches and leaders from the community who sensed a need for a consolidated ministry where people in need could come and receive help. Today, COAT includes:
a food pantry
a backpack program which provides food over the weekends to hundreds of area school children
a thrift shop which offers clean, good quality clothing and household items at incredibly low prices
work placement and educational opportunities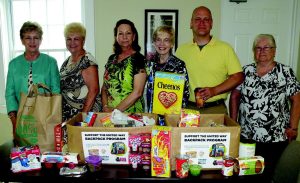 Here are some ways you can help COAT:
Donate food for the pantry — if your church isn't involved already, could you organize a food drive at your church?
Financial contributions — thank you for your continued support!
Volunteer to help at the Food Pantry and the Thrift Store. Receiving, organizing and distributing good is big work and we need help. The pantry is open from 9:00 am till noon, Monday through Friday.
Be a board member – we have vacancies on the board and would welcome folks from  your church.
God has taken this "mustard seed" and turned it into an incredibly fruitful ministry.Please come visit us today!
Where: 10607 North Main Street, Archdale, NC 27263
Phone: 336-431-3663